Bookshelf
for Jordan & Barry
We approached this piece playfully, giving each shelf a slightly different angle and shape. The bookshelf offers five levels to store anything from books to trinkets.
Made of 100% red oak hardwood.
A Dining Table
for Anna & Fernando
This nine foot long dining table
now sits inside Anna & Fernando's completely renovated brownstone
in Bedford Stuyvesant.
Made of 100% maple hardwood.
The Tang Table
for Camilla

Taking inspiration from 1970's diner countertops, The Tang Table puts a modern spin on a retro design through its soft edges & matte finish. The accent piece was designed to maximize the smaller dining space in Camilla's Chinatown apartment.

Made of Baltic Birch Plywood & Formica Laminate in Orange Grove.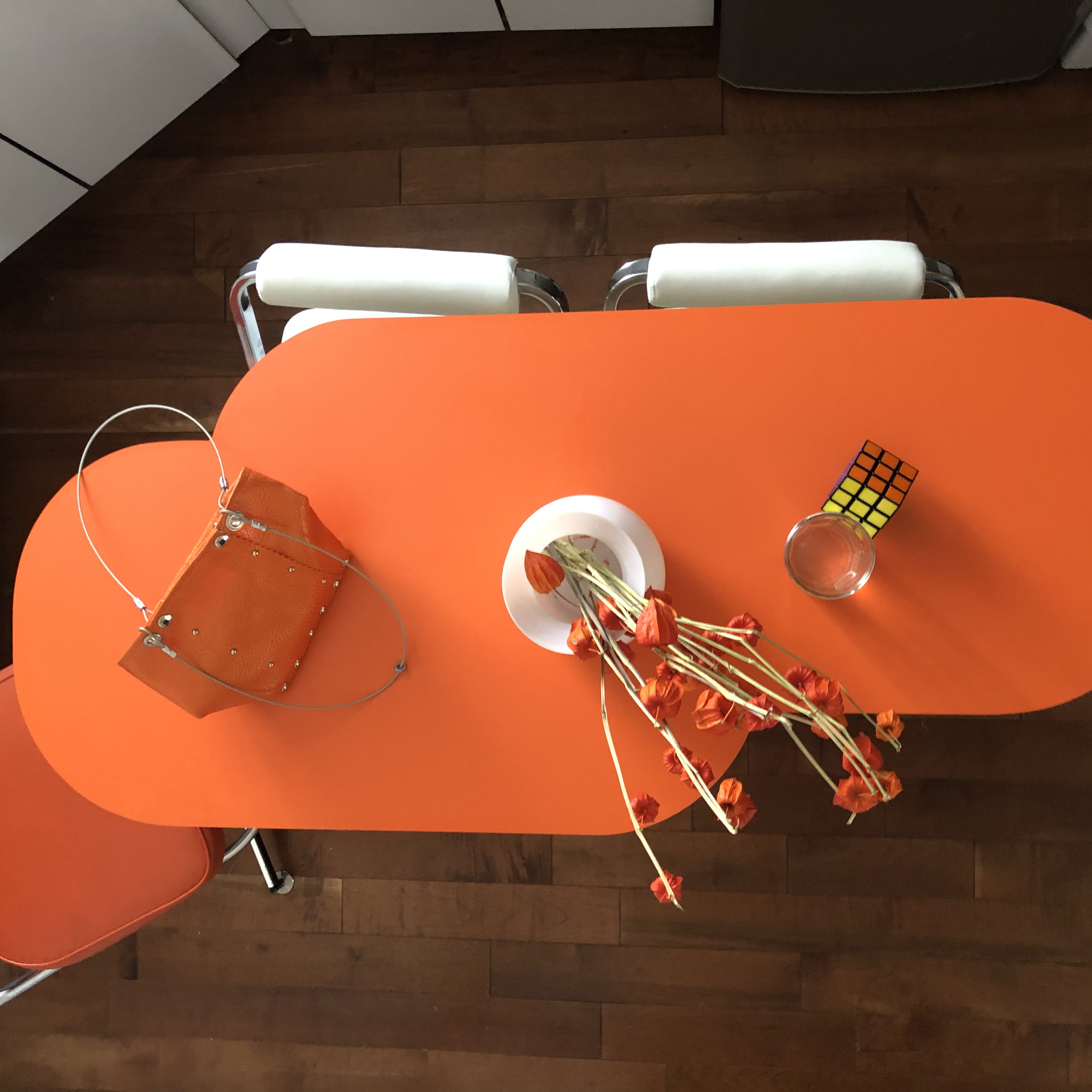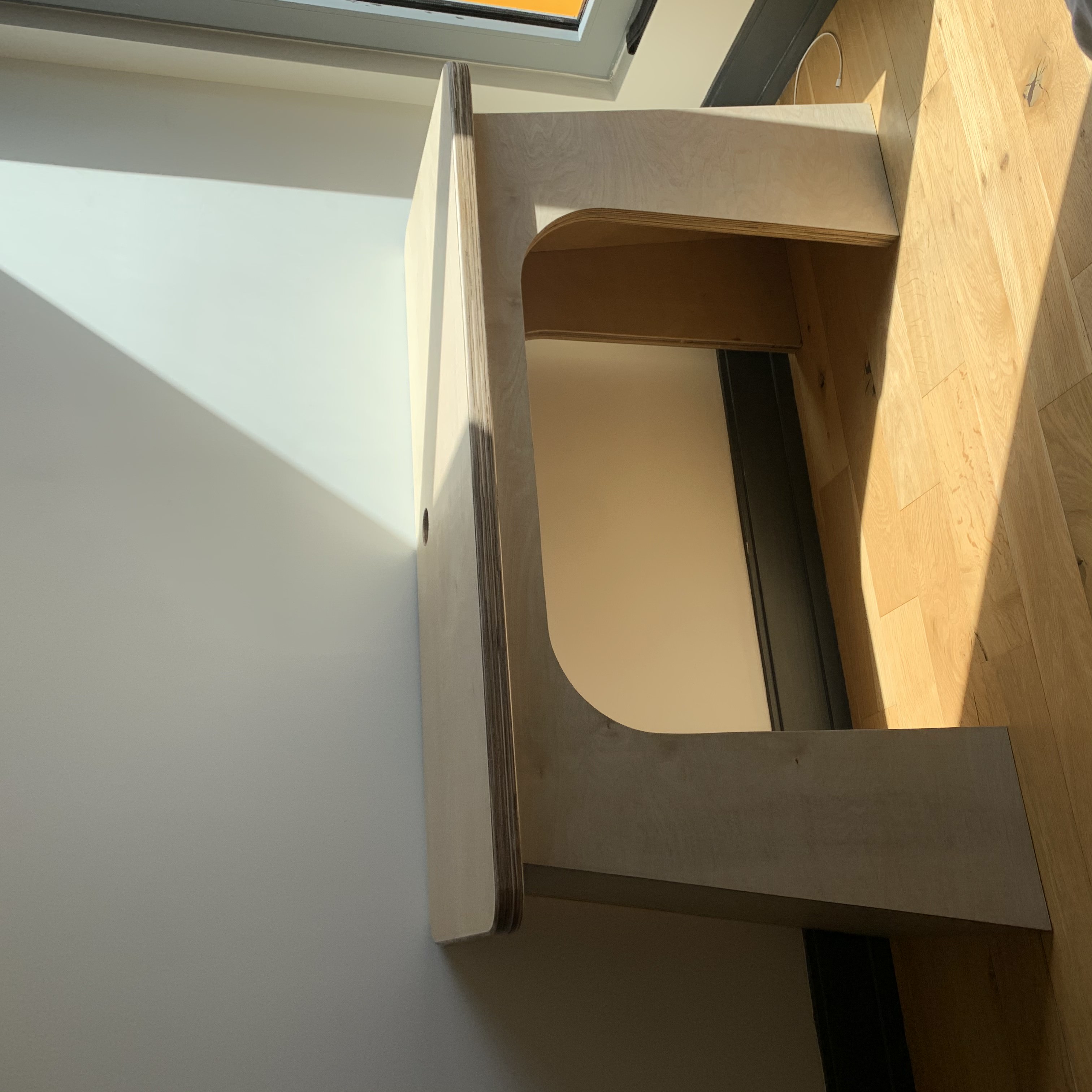 A Standardized Desk
for Andrew

This desk was designed to look grandious & dense
while remaining lightweight.
The tabletop is able to be lifted
from the desk's legs,
in order to ensure ease
when moved or reconstructed.
Made of Baltic Birch Plywood.