A Dining Table
for Anna & Fernando
This nine foot long dining table
now sits inside Anna & Fernando's completely renovated brownstone
in Bedford Stuyvesant.
Made of 100% maple hardwood.
The Tang Table
for Camilla Hayman

Taking inspiration from 1970's diner countertops,
this table was designed
to be the accent piece in the small space of this chinatown apartment.
The Tang Table is the culmination of soft edges & coinciding old with new.

Made of Baltic Birch Plywood & Formica Laminate in Orange Grove.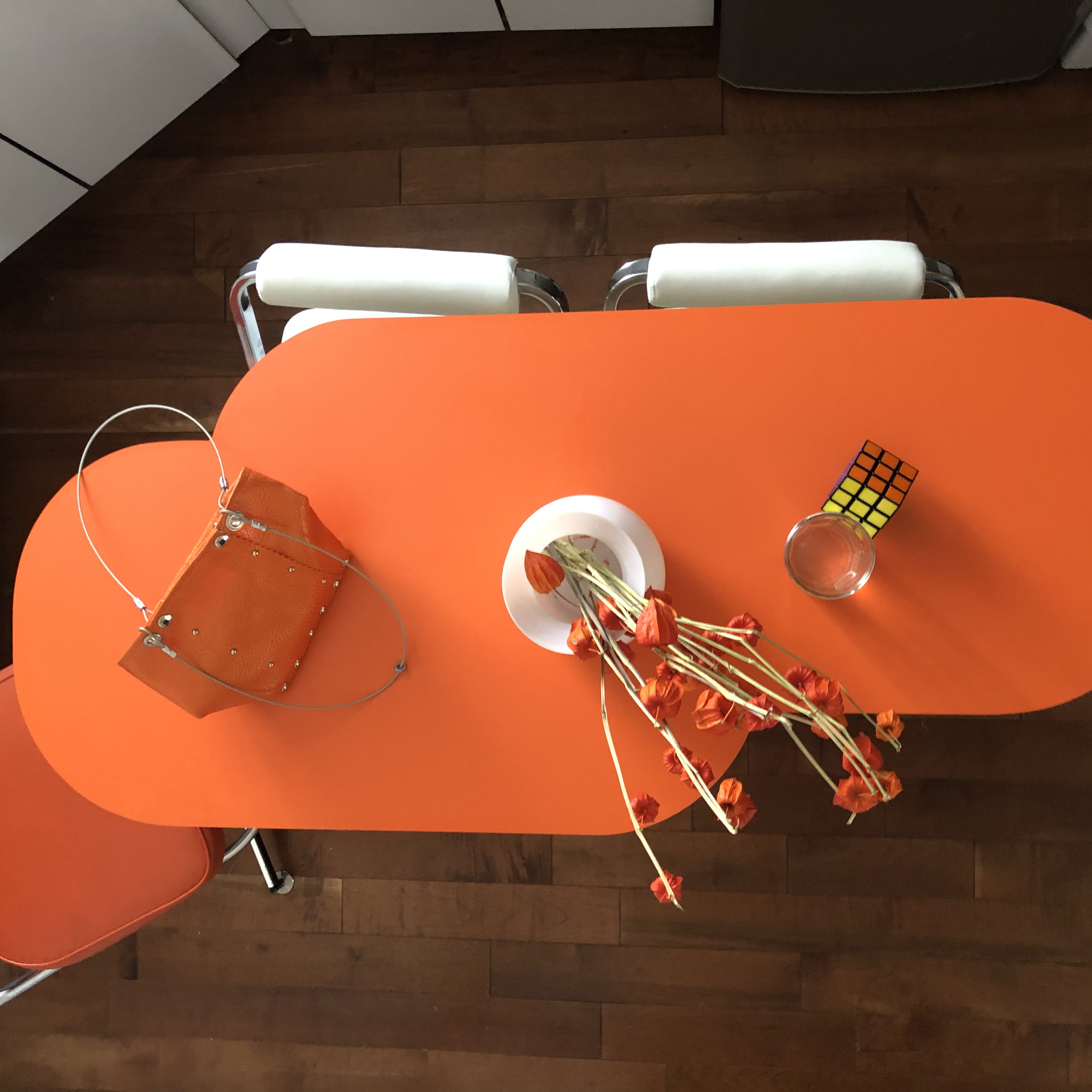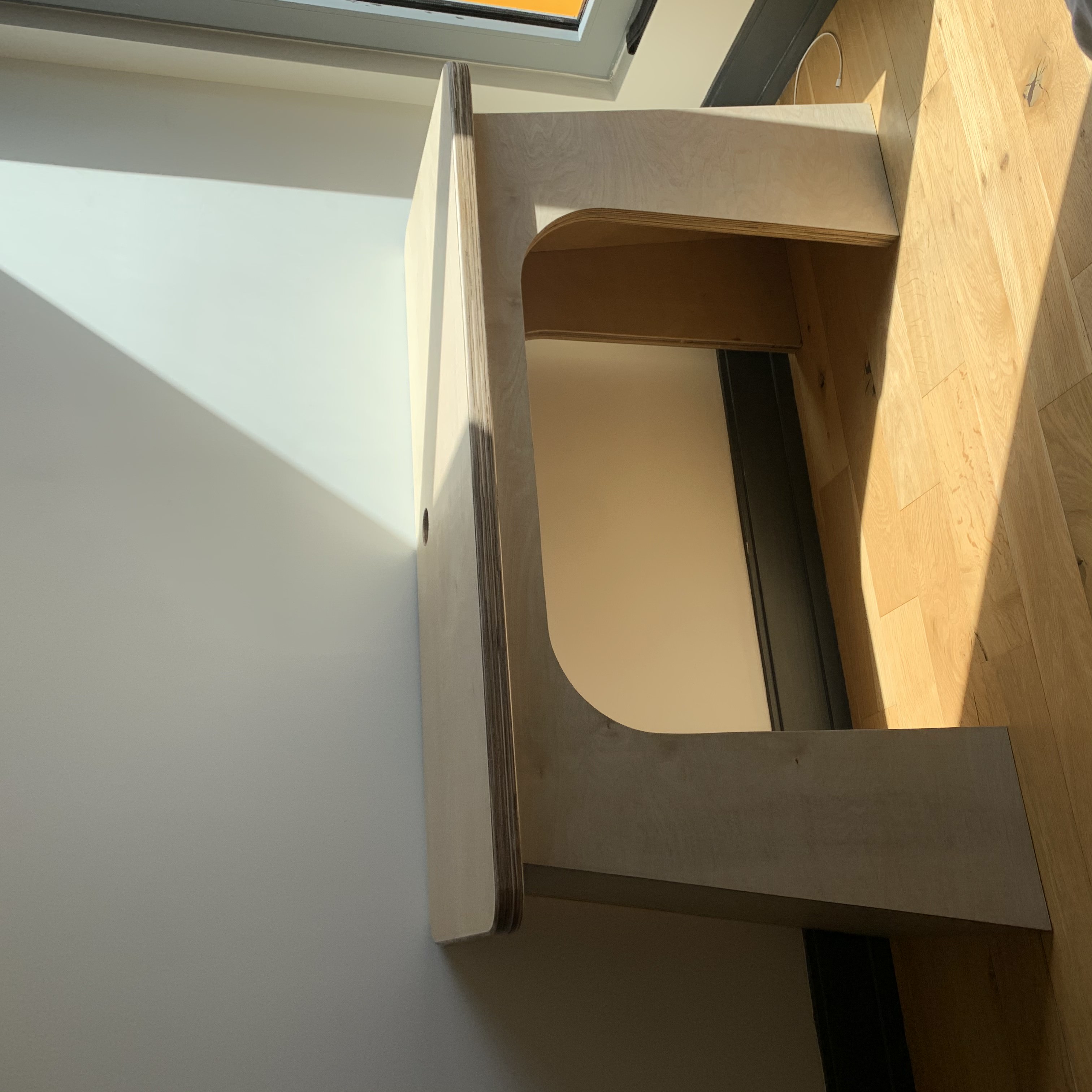 A Standardized Desk
for Andrew Lim

This desk was designed to look grandious & dense
while actually remaining lightweight.
Another feature is it's two-part system. The tabletop is able to be lifted
from the desk's legs,
in order to ensure ease
when moved or reconstructed.
Made of Baltic Birch Plywood.