We moved to 123 Melrose Street in February of 2020.
An 850 sq ft empty apartment to call home for the next sixteen months.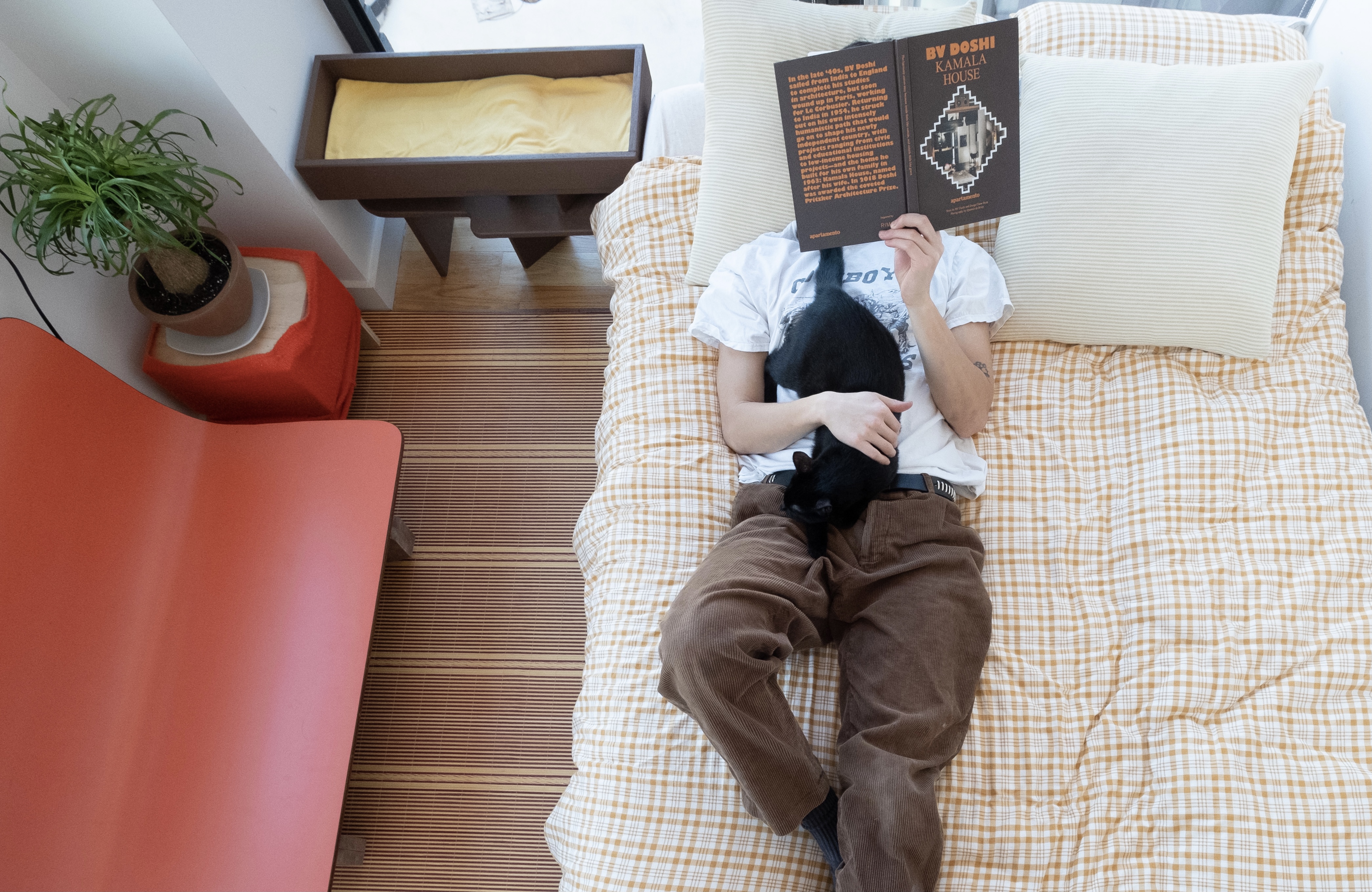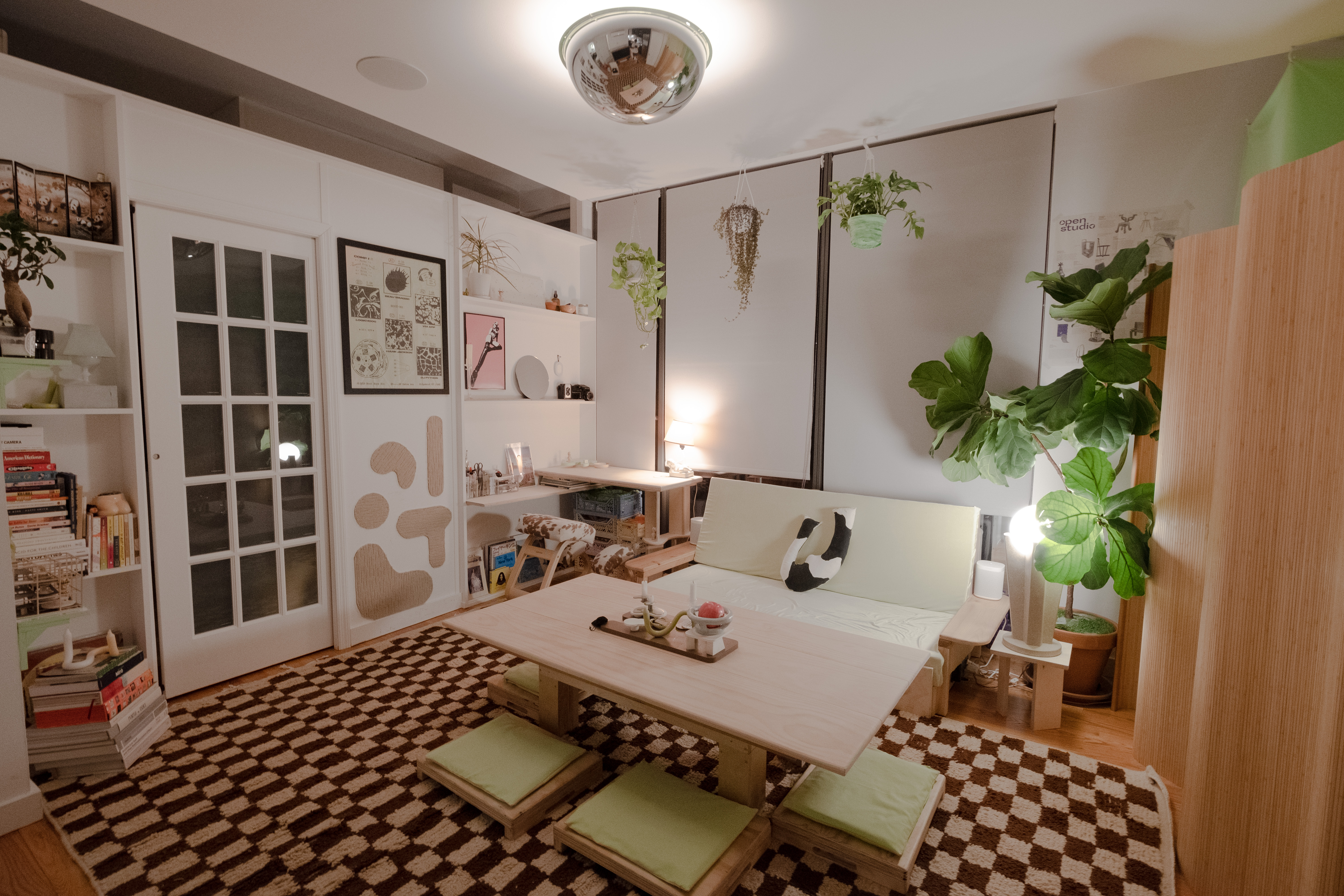 This apartment acted as a blank canvas for our most personal furniture pieces.
Our home furniture is characterized by an insistence on being grounded;
both physically low to the floor and economically viable.





couch + table set
95% of all materials used here is recycled, from the wood to the foam used in the couch cushions.
tv box
inspired by old 1920's television sets, our tv box offers a picturesque way of viewing modern day tv.

waste system
a new look for everyday trash. this system inludes separate bins for compost, trash, and recycling.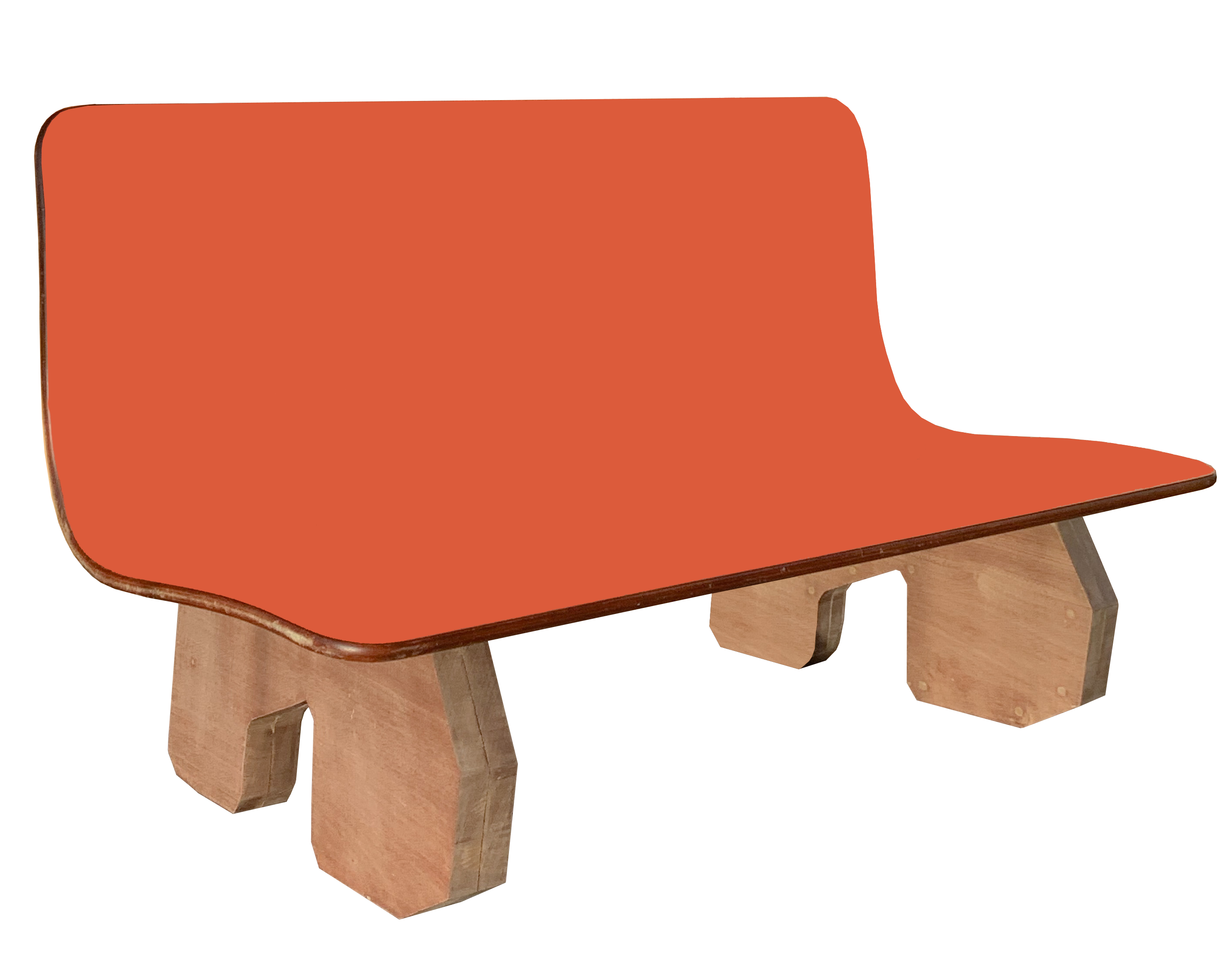 repurposed bench
picked up from the side of a street in Bedford Stuyvesant, we repurposed an old restaurant booth seat by giving it new, shapely legs made from mahogany hardwood.
lampu xl
lighting is always a crutial
characteristic of any given space. lampu xl is an experimentation with light and scale. made with 1/4" MDF, ricepaper, and the brightest bulb we could find, this lamp filled our bedroom with soft yet radient source of light.
five minute stool
this stool is an example of a "non-designed" piece of furniture that we made with a combination of really high quality, leftover mahogany, "low" quality plywood and Douglas fir 2x4s. It was an exercise in informal design + build that really captured a single moment in the studio, something that we think is rare in furniture design.